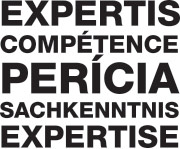 No matter what language you say it in, expertise is crucial.
The first port of call for power network know-how is CIGRE. The global technical forum for large electric systems, CIGRE counts more than 12000 equivalent members in over 90 countries. This membership is composed of researchers, academics, engineers, technicians, suppliers, and other decision makers, and is supported by 2500 experts actively collaborating in a structured work programme.
In Australia, CIGRE professionals are focused on sharing and developing the right skills for today, but with an eye to the challenges of tomorrow. Read more >
This community of experts is building value by leveraging the CIGRE global network to empower their organisations with the know-how needed to meet Australia's challenging market and geographic environment.
Whether it's managing ageing assets, exploring ways to reduce network costs or planning for the network of the future, CIGRE is empowering teams with the latest, most relevant know-how and innovations. CIGRE supports this know-how with access to a worldwide pool of experts and peers.
A CIGRE membership means access to the world-leading forum for large electric systems and the ability to tap into global know-how that empowers your team with the expertise they need.
After all, in today's connected world, global know-how is the language of excellence.