THE WINNER IS !!......
THE WINNER IS - Miyagi, Tomoya of Tohoku Electric Power Co.,Inc., Japan for the Synopsis titled Case Study on Advancement of Electric Power System Maintenance Work Using ICT.

Miyagi's synopsis number was drawn by CIGRE Australia board member Ms Nicola Falcon, from the 174 synopsis submissions received by the original Synopsis closing date of 4 November.

Congratulations to Miyagi, who, as the lead author will receive a FREE full delegate registration to the Cairns23 Symposium.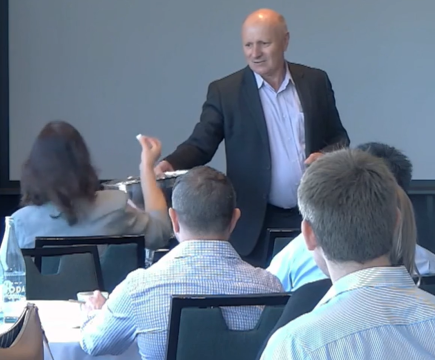 Board member Ms Nicola Falcon drawing the winning ticket.