News
»
Latest NEWS
» CIGRE NGN Young Professional Paris Session Scholarships open !
CIGRE NGN Young Professional Paris Session Scholarships open !
CIGRE Australia is pleased to announce the opening of scholarships for Young Professionals to attend the CIGRE 2022 Session being held from 28 August to 2 September 2022 in Paris, France.
This is a great opportunity for a young professional to attend this prestigious global event, to develop their knowledge base and their international professional networks.
Successful candidates are mentored and assisted throughout the event and related functions to ensure that they get the maximum value from attendance.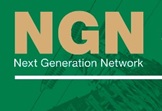 CIGRE Australia Scholarships
Two scholarships are offered. Each scholarship provides registration at the CIGRE Paris Session, return economy airfare, accommodation and out-of-pocket expenses up to a maximum value of A$8,000.
Call for Applications
Applications for the scholarships are invited from Collective members and Individual members of CIGRE Australia. Collective 1 members may submit up to two employee applications for the scholarships (a Collective 2 may submit one nominee). Individual members may self-nominate.
Application Closing Date
Applications must be submitted via the online platform at the link below. Applicants will need to complete a onetime user ID set up and then submit their application through that platform.
Applications must be lodged by 11:59pm AEST Friday 4th March 2022.
Further Information
Conditions applicable to the scholarships can be found in THIS LINK.
Further information on the scholarships may be obtained from CIGRE Australia, Telephone,
(07) 3310 8838, or E-mail submissions@cigreaustralia.org.au.
The technical and general programs for the CIGRE 2022 Session may be viewed and downloaded from the events section on the CIGRE Australia website. Note - these are expected to be available midway through 2022.
(Note that we accept employer support and the successful individuals ability to take up any offer will be contingent upon COVID restrictions and ability to Travel, which may not be known until closer to the event)