News
»
Latest NEWS
» CIGRE Australia members receive international recognition
CIGRE Australia members receive international recognition
Three CIGRE Australia members have received international recognition from CIGRE for their contribution to CIGRE work and activities.
Distinguished Member Award
Mr. Steve Jones is the recipient of the prestigious Distinguished Member award, which is granted to a few select individuals in each Paris Session year in recognition of their long term input and support of the Technical work carried out by CIGRE both locally and Internationally. Mr Jones has been a long time member of CIGRE Australia and previous board member and Chair of our local Technical Committee as well as serving on several international Working Groups and Study Committees. Our CEO, Terry Killen was able to catch up with Steve recently in Sydney to congratulate him in person and present the Distinguished Member plaque to him.
Mr Jones said he was honoured to receive the award and had enjoyed his time in CIGRE and made many long term friendships through his involvement. Steve maintains his membership and is looking forward to attending the CIGRE Symposium in Cairns next year.
Steve Jones (left) receiving his award from CIGRE Australia CEO, Terry Killen
NGN Significant Contribution Award
Mr Matthew Zillmann of Energy Queensland and Ms Madeline Binet have been recognised with the NGN Significant Contribution Award. This is a global award recognising the recipients significant and long term contribution to the development and operation of the CIGRE Young Engineers Network (NGN).
This is a very well deserved award as Mr Zillmann was one of the founding chairs of the Australian NGN and has continued his involvement in its development and activity. He was a recipient of the 2014 Australian Scholarship to the Paris Session and has carried out roles in the international NGN committee, development of young engineer programmes at the Paris Session and currently co-ordinates the local NGN technical webinars.
Mr Zillmann will receive his award in person at the Paris Session later this month.
Ms Binet has been involved with the CIGRE Australia NGN for several years and is one of the current NGN co-chairs. She has been instrumental in setting up the current NGN committee and our Women In Energy programs. Ms Binet has also been very involved in the development and operation of the International NGN and WiE groups the International B4 (DC and Power Electronics ) Study Committee.
Congratulations from all of us at CIGRE Australia to Steve, Matthew and Maddy!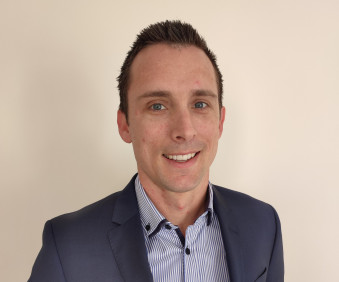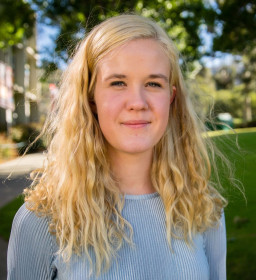 Matthew Zillmann Maddy Binet