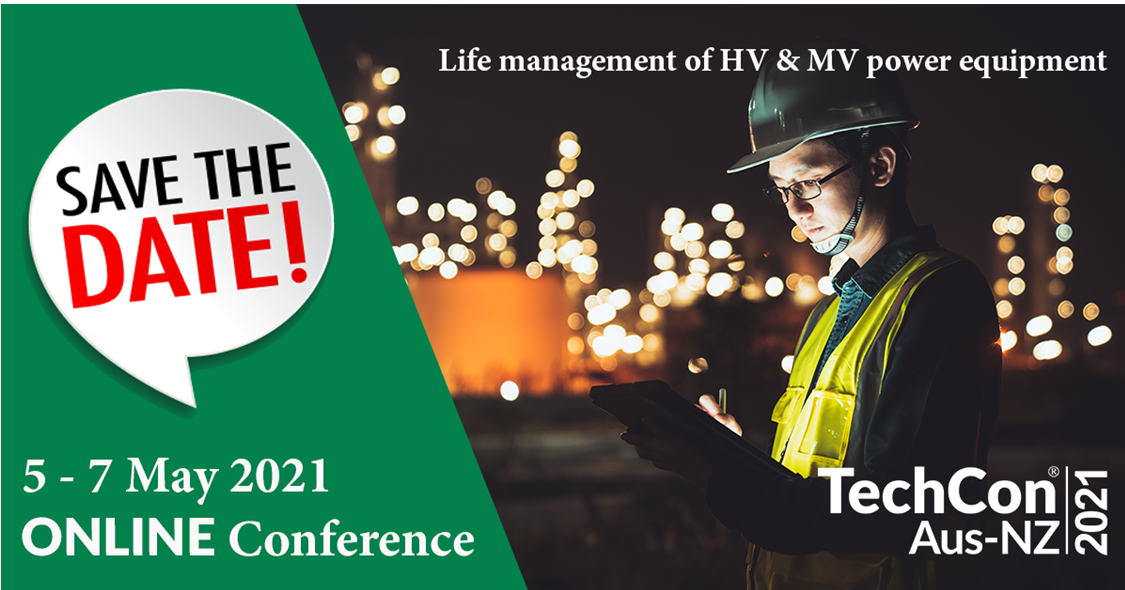 TechCon Aus-NZ - 2021 goes virtual !
TechCon Aus-NZ has reached an exciting milestone as it celebrates 21 years of delivering ongoing professional development to people in the industry. This year's event will be held entirely online and will showcase the latest research and real-life case studies on life management of HV and MV power equipment.

Join us on 5 - 7 May 2021 for two-hour virtual sessions each day to discuss technology developments and solutions which improve key HV and MV asset management strategies for the electrical grid infrastructure. You can expect a vibrant and interactive event that encourages discussion among delegates and speakers.