Industry Protection Webinar - Frequency Protection Down Under – New Challenges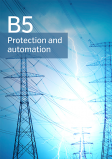 CIGRE Australia and the B5 (Protection and Automation) panel is offering this free online webinar on Wednesday 15th June.
The Webinar will offer some topical insight and discussion into the subject of frequency protection challenges in the Australian environment. It particularly relates to the challenges of under frequency load shedding (UFLS) in the presence of embedded solar generation. Recent power system events have highlighted existing challenges and several utilities are working on protection and automation solutions.
The webinar format will include utility presentations on a recent related power system event, the protection and automation challenges and some solutions that are being worked on. Then we encourage audience questions and feedback particularly related to their experience on this topic.
The speakers and topics for this event are:

Callide Event and Associated Under Frequency Load Shedding (May '21)
Presented by Gavin Lee - Senior Engineer Protection Systems (Powerlink) and Bruce Capstaff - Principal Engineer Protection (Powerlink)

An in depth look at the sequence of events on the Queensland transmission network on the 25th May 2021.
A high-level summary of the findings from the subsequent reviews.
===========================

Under Frequency Load Shedding Challenges in Queensland
Presented by Rebecca Harvey - Lead Engineer - Regulatory and Emerging Technology, Network Operations (Energy Queensland)

Increasing levels of distributed photovoltaics (DPV) in Queensland have resulted in a reduction of load available to Queensland's UFLS scheme during daylight hours.
Energex and Ergon Energy Network are exploring options to increase load available under the UFLS scheme and mitigate load reduction impacts caused by DPV.
===========================

Under Frequency Load Shedding Upgrade – Design Considerations and Lessons Learned
Presented by Khang Dang – Principal Engineer, Western Power

Upgrading existing UFLS with new functional requirements has its challenges.
Knowing existing system design and equipment limits is vital.
Why do we need to consider environmental factors such as cloud cover for UFLS design?
=========================

Dynamic Arming of Under Frequency Load Shedding
Presented by Boris Celic - Secondary Systems Planning Manager at SA Power Networks.

Adaptive Arming of Under Frequency Loadshedding
UFLS scheme assisting Frequency Recovery
The event will run for approximately 1.5 hours and be held online as a GOTO meeting event and is FREE to attend however we do require you to register. Once registered, you will be sent the link to join the event.